In the quiet village churchyard of St. Michael The Archangel's Church, in Kirklington, Northern Yorkshire, lie the remains of Leonard Clark. The headstone to his grave reads:
In Memory of Leonard Clark of Howgrave who died April 23rd 1849 aged 66 years. This stone is erected by his son John Clark, now in Port Natal, as a tribute in respect of his late father. Blessed are the dead who die in the Lord.
Leonard Clark was the father of John and William, both of whom left Yorkshire to establish branches of the Clark family in the then British Colony of Natal. John Clark was the first of the brothers to come to Natal, as a Byrne Settler, in 1850. He initially settled in Durban – then still known as Port Natal – but soon moved to York, Natal. John was followed in 1863 by his younger brother William, who also settled in Durban. William remained in Durban permanently, living in Clark Road – which was named after him – until his death in 1903. It is William's family which forms the focus of this booklet.
Neither John nor William had left Yorkshire for Natal at the time of their father's death. Subsequent generations can only speculate why – despite the fact that his father died almost a year before John left Yorkshire – John delayed until after he arrived in Natal before having his father's headstone erected. One suspects that initially neither John nor William, nor any of Leonard's four other surviving children, had the money to provide a headstone. This is not surprising. At the time of Leonard's death Yorkshire was in the midst of a severe economic depression, as were many other parts of England.1 Moreover, from what we know of the impoverished circumstances of William's family – at least after their abortive first attempt to emigrate to Natal – William was certainly in no position to foot the bill for his father's headstone. Because of those circumstances, however, Kirklington's link with the Clark family in Natal remains memorialised to this day by the wording etched on Leonard's headstone in the churchyard of St. Michael's.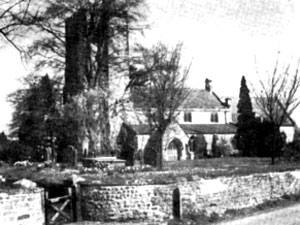 Leonard's headstone was cleaned and restored by a later generation of Clarks, in 1987, when the writer's parents George and Daphne Clark visited Kirklington. As a result the stone should be readily identifiable by any historically minded trippers who visit Kirklington in future – as it was when my parents and I visited Kirklington in October 1990. For the guidance of any such trippers, the stone can be found in the area adjacent to the north west corner of the church, about fifteen yards before the furthest westward row of graves.
As far as can be determined, Leonard had nine children. They were – in descending order of age – John, Robert, Ellen, Jane, Mary, James, William, Sarah and Ann. At the time of Leonard's death in 1849 almost all, if not all, of his surviving children were apparently living within a radius of about twenty five miles from Kirklington. John lived at nearby Carthorpe; Ellen lived in Ripon; James lived in Howgrave (also known as Sutton Howgrave), as did Leonard himself; and William lived in Melmerby. Four of Leonard's children later left England as emigrants. As has already been mentioned, John and William emigrated to Natal. Sarah and Ann, who married John Walls and George Pattison repectively, emigrated to the United States. Jane and Mary both died in their youth. Ellen and James remained in England, as Robert apparently did too. (See Chapter 10)
The severely depressed state of the United Kingdom economy, and the mass migration to distant parts of the world which it spawned, were attributable to a number of factors. These included increased unemployment attributable to the repeal of the Corn Laws, the economic dislocation caused by the collapse of many companies engaged in railway construction; the downward drift in earnings of textile workers; and an adverse trade balance.2 Fueled by this economic adversity, total emigration from the British Isles averaged more than a quarter of a million a year from 1846 to 1851.3 It was against this background that – had he lived – Leonard Clark would have witnessed the fragmentation of his family, and the departure of four of his children to South Africa and the United States respectively.
The last contact between the Clark family in South Africa and what remained of the family in the United Kingdom appears to have occurred in the 1930's, when Sylvia Battcock (daughter of John Frank Clark, great grand daughter of John Clark of York, Natal, and mother of Hilary Battcock) visited Yorkshire. John Frank Clark also corresponded with family members in England, and the United States family of Leonard's daughters. However, the surname Clark is a common one in Northern Yorkshire, and with a little digging an eager genealogist could no doubt track down some distant relatives without too much effort!
A visitor to North Yorkshire today will be impressed with the beauty of the countryside, the charm of the villages, and the eerie feeling that but for the boldness of John and William Clark the area might well still be "home" to the present generation of "Clark Road" Clarks! Even more eerie is the fact that, despite the passage of more than one hundred and forty years since John left for Natal, the churchyards of places such as Kirklington, Ripon, Burneston and Osmotherley still bear silent testimony to the family connections which remained when our ancestors left for Natal: there are Clark graves with the familiar family names of William, John, James, George, Leonard and Robert; and others with the names of the families into which the Clarks' married – for example the Garbutt's and Burdon's. No doubt one would find the same in the churchyards of places like Melmerby, Topcliffe and Skipton. (There is no churchyard in Howgrave).
As I have mentioned, the focus of this booklet is the emigration of William Clark's family from Osmotherley, and the establishment and expansion of that family in Natal. These subjects are discussed in chapters 2 through 8. The remaining chapters tell, respectively, something of the family of William's older brother John, of York, Natal; of what became of Leonard's other children; and of Leonard's ancestors.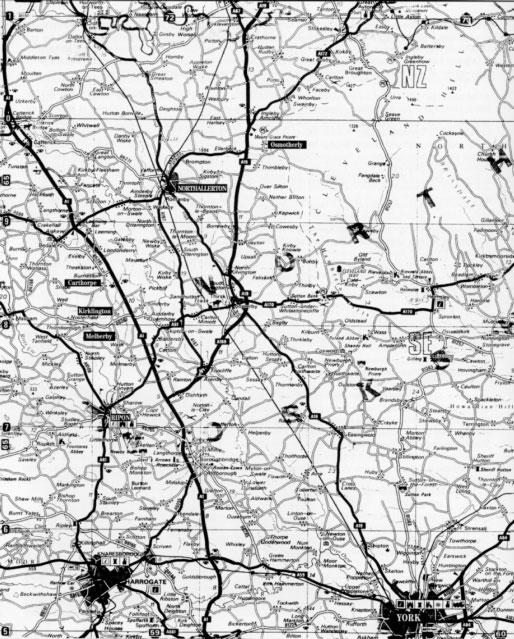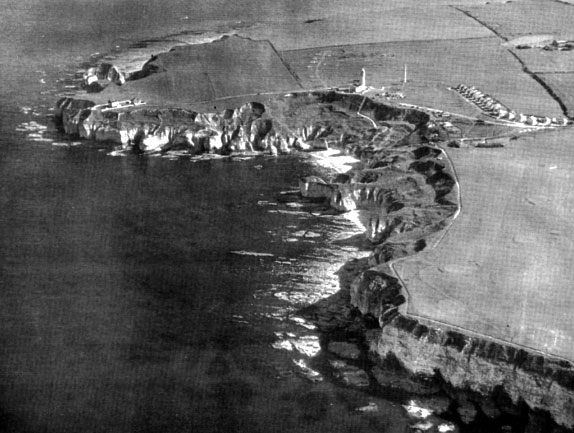 1

 Hattersley, The British Settlement of Natal, at 121 et seq. (Cambridge University Press, 1950).

2 Id., at 122.

3 Id., at 96.